Finance
The Department of the Navy does not endorse any company, sponsor or their products or services.
If the COVID-19 pandemic has affected your ability to make ends meet, you may find help for these financial resources and organizations offering assistance:
Military OneSource
We know the measures put in place to protect our military community during the corona virus outbreak may have a significant impact on your life. Here's how we're helping? Military OneSource is dedicated to providing timely resources, information and answers to address the impact of COVID-19 on our military community. Go to our Coronavirus Information Center for the latest information. Check it often – it will be updated frequently.
https://www.militaryonesource.mil/
https://www.militaryonesource.mil/coronavirus
---
Navy Marine Corps Relief Society
The mission of the Navy-Marine Corps Relief Society is to provide, in partnership with the Navy and Marine Corps, financial, educational, and other assistance to members of the Naval Service of the United States, eligible family members, and survivors when in need; and to receive and manage funds to administer these programs.
---
Federal Employee Education and Assistance Fund
The Federal Employee Education and Assistance Fund (FEEA) is the only independent, nonprofit 501c3 organization devoted solely to providing emergency financial assistance and scholarships to our dedicated civilian federal and postal public servants and their families. FEEA also has a for-profit subsidiary, FEEA Childcare Services, which administers childcare subsidy programs on behalf of a number of federal agencies.
---
Coping with COVID-19 Financial Stress
The COVID-19 outbreak may affect many aspects of your military life, including financial readiness. If you and your family are experiencing challenges, there are a number of services to help you take control and minimize financial distress.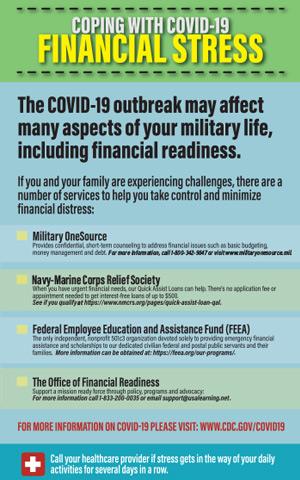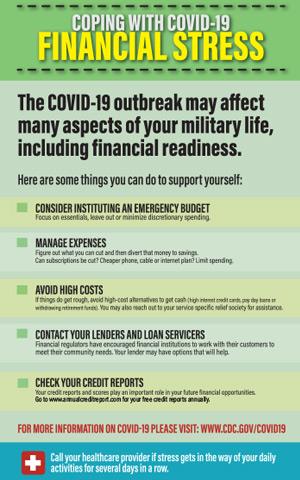 ---
Form Builder
Form Name: @Home